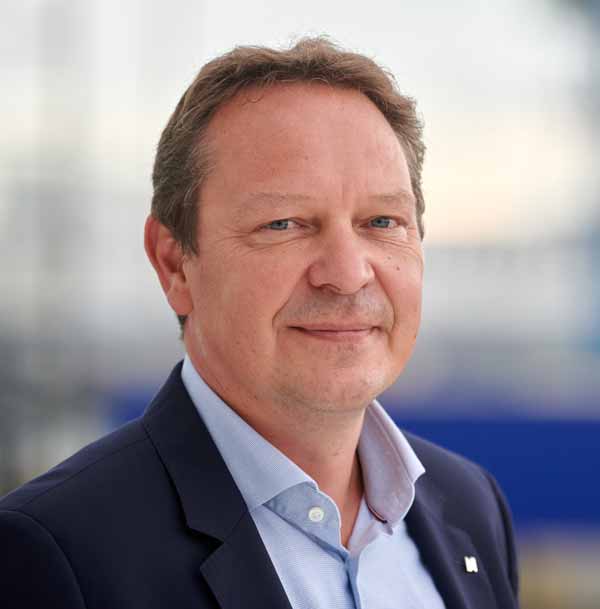 Chief Commercial Officer, Port of Antwerp
Tom Hautekiet (°1970) graduated as a Master Industrial Engineer – option Construction at the KIHO in Ghent (Belgium). Subsequently, he attended additional management trainings in Fontainebleau: INSEAD and CEDEP.
He started his professional career in 1993 as Project Manager of industrial projects at Lafaut NV. As a job site manager, he supervised new industrial projects and concepts.
In 1998, he joined the West Flemish multinational Bekaert and became a passionate General Manager with strong international experience.
At Bekaert, he rose to Senior Vice President within the Building Products division, which consists of 700 people all over the world. He also negotiated various partnerships across several continents, such as with China in Asia.
As from the 1st of October 2020, he took up the role of CEO at the Port of Zeebrugge. After the merger with the Port of Antwerp (April 2022), he was appointed as Chief Commercial Officer.
Tom is a very strong, down to earth team leader. He also transfers this positive quality to his whole team. Not only because of his strategic thinking and operational experience, but also because of his passion and impressive track record in highly internationalized environments, he is considered a brilliant expert in his field.